Hydro Excavation Northern Suburbs Melbourne
Reliable Hydro Excavation Northern Suburbs Melbourne Locals Prefer
Require professional quality hydro excavation Northern Suburbs Melbourne locals prefer? We provide experienced engineers and technical experts for quiet and non-destructive digging.
Whether you require hydro excavation for landscaping, plumbing, tunnelling, or sewer inspection, our team of engineers can fulfil your requirements with cost-effectiveness. Our service range covers different areas of Northern Suburbs in Melbourne, including Tullamarine, Northcote, Coburg, Greensborough, Brunswick, and South Morgan. 
Certified Professionals Offering Hydro Excavation Services in Northern Suburbs Melbourne
The team at our company comprises certified, trained, and licensed professionals who are experienced in conducting non-destructive digging and hydro excavation for different purposes. At our company, the service is expanding to fulfil your digging and tunnelling requirements for landscaping, potholing, and daylighting. Our team specialises in pre-hydro excavation assessment and provides a free quote on all services throughout Northern Suburbs Melbourne. 
Non-Destructive Digging (NDD)
Planning an infrastructure project around delicate underground utilities? Our non-destructive digging services can help you get on with the project hassle-free! Our services include the use of non-destructive digging machinery which is precise and leaves little to no mess behind. We use pressurised water to loosen up soil before it's sucked out using hydro excavation equipment – it's a simple process!
We use high-tech hydro excavation machinery to unearth underground utilities safety to help you start infrastructure projects. Want to dig around an existing property or infrastructure? Our vacuum excavation can loosen up soil quickly and get rid of it once it becomes an easy-to-remove slurry using our suction system.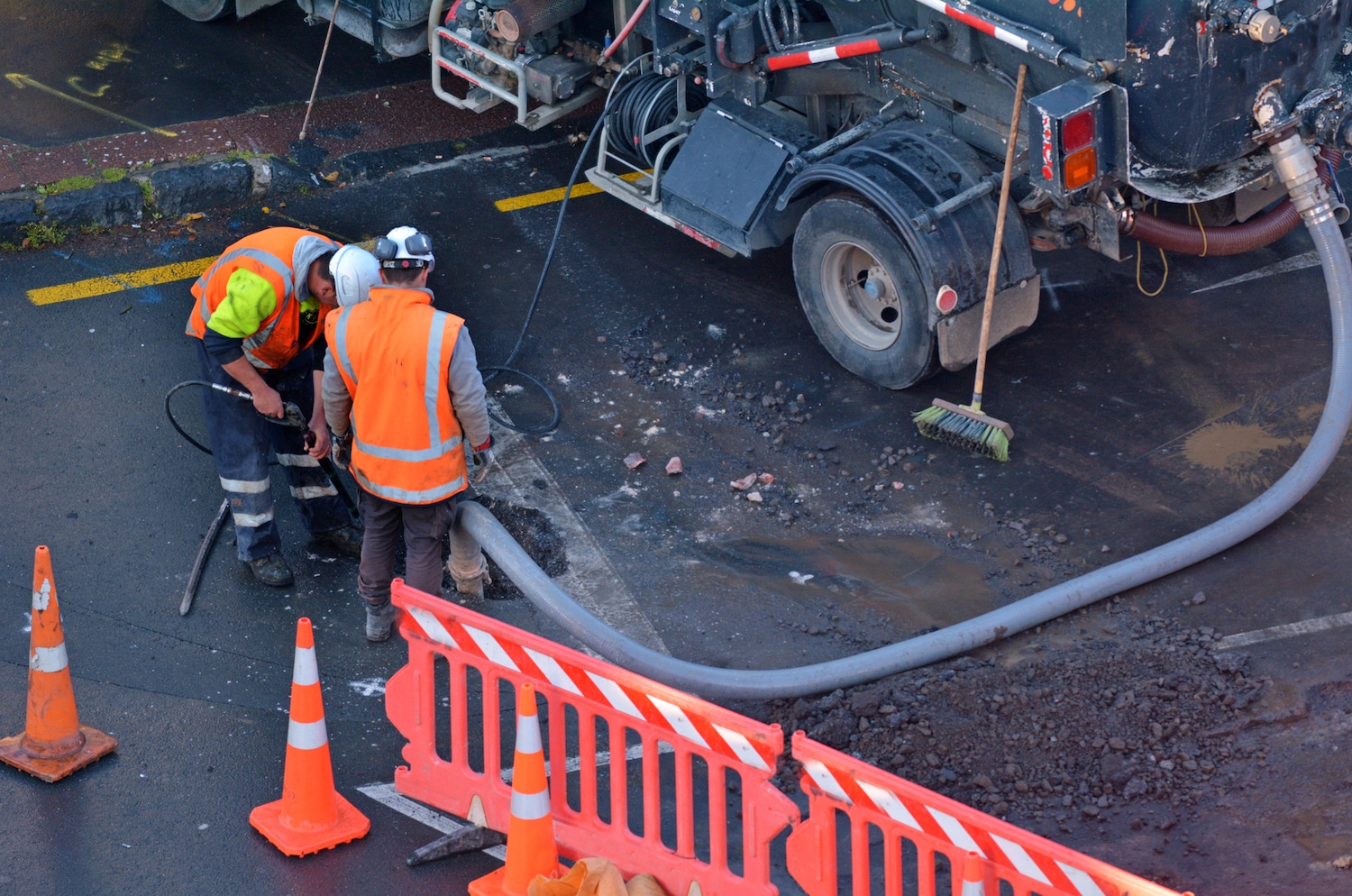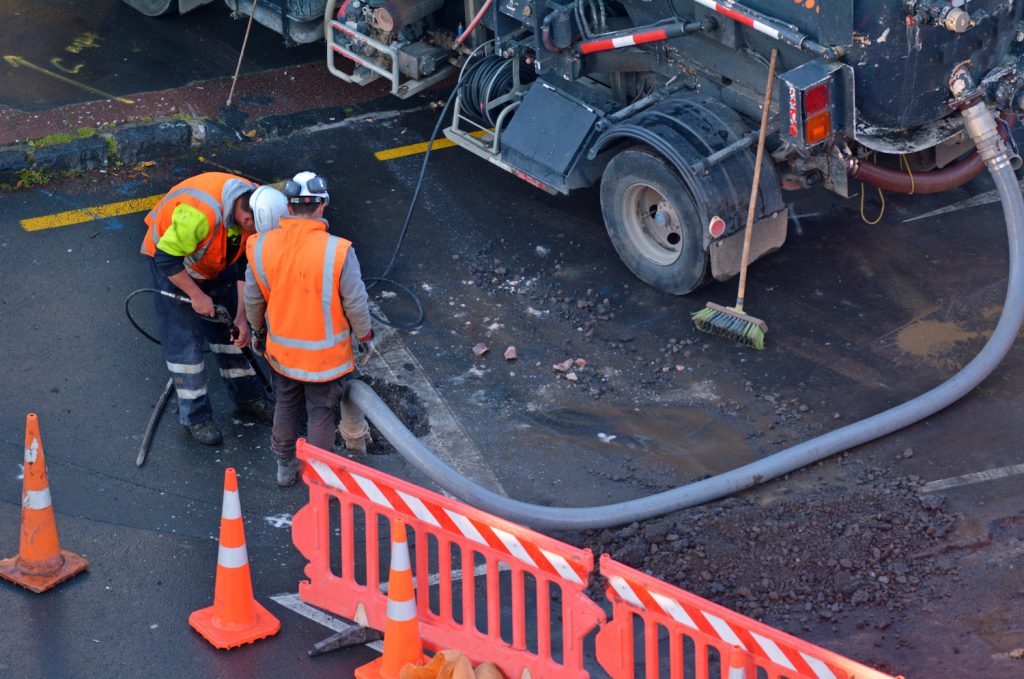 Working around delicate infrastructure is challenging, especially if there is plantation and rich soil. With air vacuum excavation we take care of your worries. Whether you are potholing, trenching, inspecting sewers, or locating underground utilities, we can help with air vacuum excavation. The process is less noisy, less messy, and less hectic!
Contact us today for reliable hydro excavation in Northern Suburbs Melbourne!
Advantages of Professional Hydro Excavation in Northern Suburbs Melbourne
Why go for a professional hydro excavation Northern Suburbs Melbourne locals prefer over traditional digging and drilling methods? Three simple reasons: hydro excavation is safer than other methods, it requires less manual labour, and it is fast!
We have a whole list of benefits you and other locals of Northern Suburbs Melbourne would love to know. Here are some of the benefits of getting hydro excavation instead of destructive digging. 
Manual digging requires backhoes, hand tools, and you guessed it, manual workers! With our hydro excavation and industrial vacuuming, those days are done. Our company provides modern equipment-facilitated hydro excavation that is operable by only a few people on the job. With fewer people required on the job, communication gets streamlined and less hectic.
Through our hydro excavation in the Northern Suburbs in Melbourne, there is no need for explosive devices and labour-intensive procedures. We dig small holes with greater precision and avoid the use of hazardous methods that could be dangerous to workers and residents on site.
We believe in non-destructive digging accompanied by precision tools and non-hazardous practices. Therefore, our hydro excavation is fast and effective. With pressurised water and vacuuming devices, we dig holes without damaging underground utilities or causing permanent soil damage. 
Want to meet an expert? Call us today for your hydro excavation needs across Northern Suburbs Melbourne!
For Safe Hydro Excavation in Northern Suburbs Melbourne – Hire Us!
Hire our team of experts for a seamless non-destructive digging job. We expedite the process of permits and planning thanks to a team of experienced individuals who know how to handle different jobs using high-tech hydro excavators. 
100% Free Service Quotation
You can get free quotes on all our services including hydro excavation in Northern Suburbs Melbourne and industrial vacuuming. We offer free price quotes and meet with you to assess your requirements to provide tailored services.
Experienced Team of Professionals
Competence is the key player in our industry – and our team thrives on it! We have a team of certified professionals who have been involved in non-destructive digging for years and have earned a solid reputation. 
Cutting-Edge Drilling and Digging Equipment
We never leave a job incomplete whether it is potholing or tunnelling for sewer inspections or utility installation. Our cutting-edge drilling equipment and digging machinery get the job done faster and more cost-effectively. 
Count on us for the innovative hydro excavation services in Northern Suburbs Melbourne including areas of local government: City of Brimbank, City of Darebin and City of Hume. 
Contact our friendly team to get professional hydro excavation in the Northern Suburbs Melbourne!