Hydro Excavation South East Suburbs Melbourne
Top-Certified Pros Offer Hydro Excavation South East Suburbs Melbourne Locals Count On
Do you urgently require hydro excavation South East Suburbs Melbourne locals count on? Meet our team of certified professionals who provide industrial-quality hydro excavation across your region.
Want to accurately locate all the utilities within a specified area before construction begins? We can ensure everyone's safety and accurate underground utility inspection and identification with non-mechanical and non-destructive digging.
Talk to our professionals today and get a free quote for non-destructive digging services in South East Suburbs of Melbourne including Chadstone.
Our High-Demand Hydro Excavation Services in South East Suburbs Melbourne
Why are our hydro excavation services in South East Suburbs Melbourne in high demand? For one simple reason – excellence!  Throughout the years, our company has provided unmatched client satisfaction and safety guarantees with non-destructive digging services. Our team of certified professionals utilised industry-standard practices to operate hydro excavators and industrial vacuums.
Check out the most frequently demanded hydro excavation services at our company around yours:
Non-Destructive Digging (NDD)
Our NDD services are unmatched in South East Suburbs Melbourne. Our team uses cutting-edge digging equipment and hydro excavation machinery. We loosen the soil with pressurised water and then use vacuum suction to remove it safely. Preventing damage to plants and surrounding soil, our non-destructive digging services expedite construction processes.
Our team has been providing vacuum excavation services in suburbs across Melbourne. We use pressurised water and efficient suction systems to dig around a site. This method allows us to keep surrounding soil, infrastructure, and plantation safe from damage. Want to set up trenches for footing and pipeline installations? Try our industry-best vacuum excavation!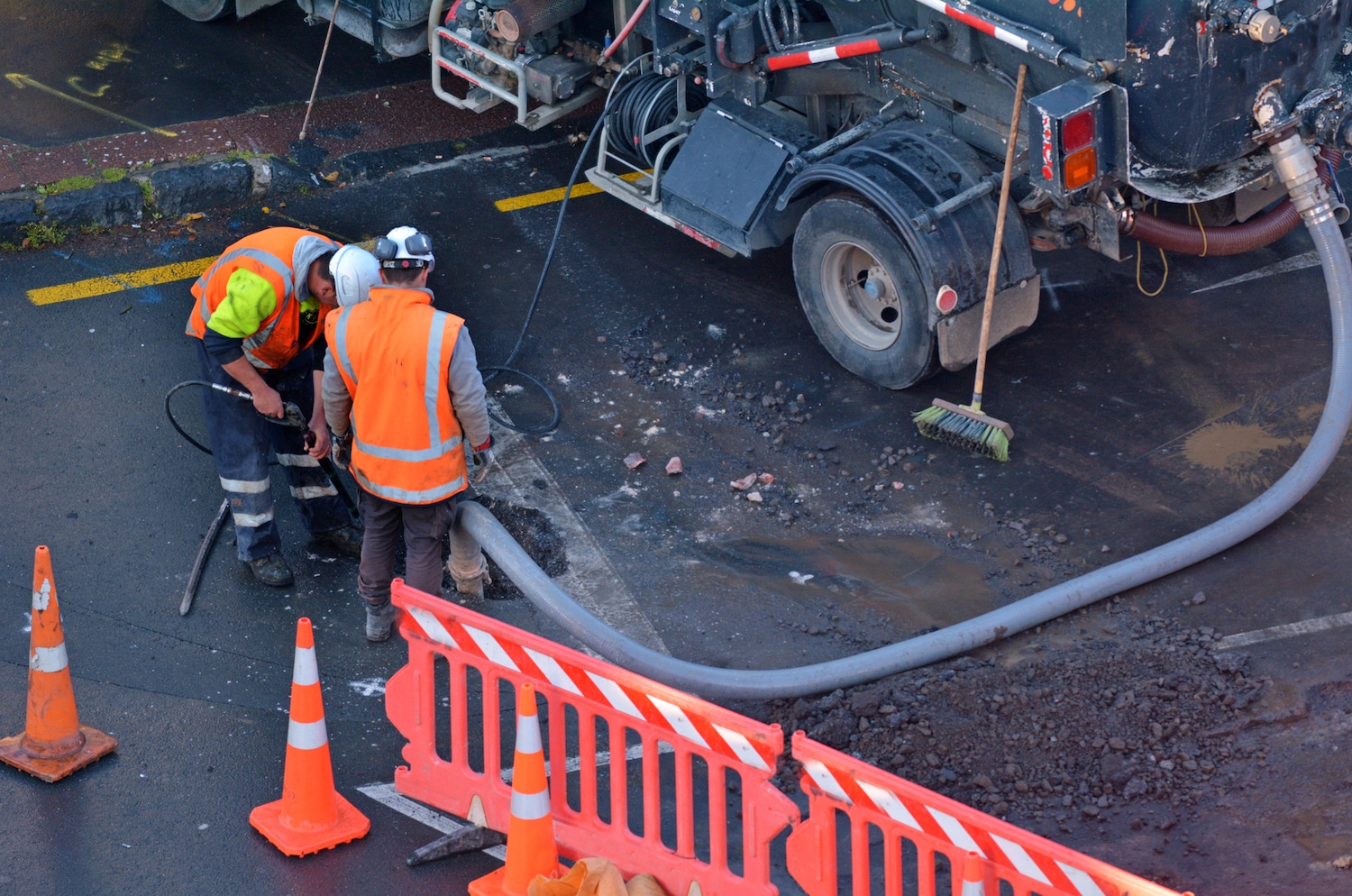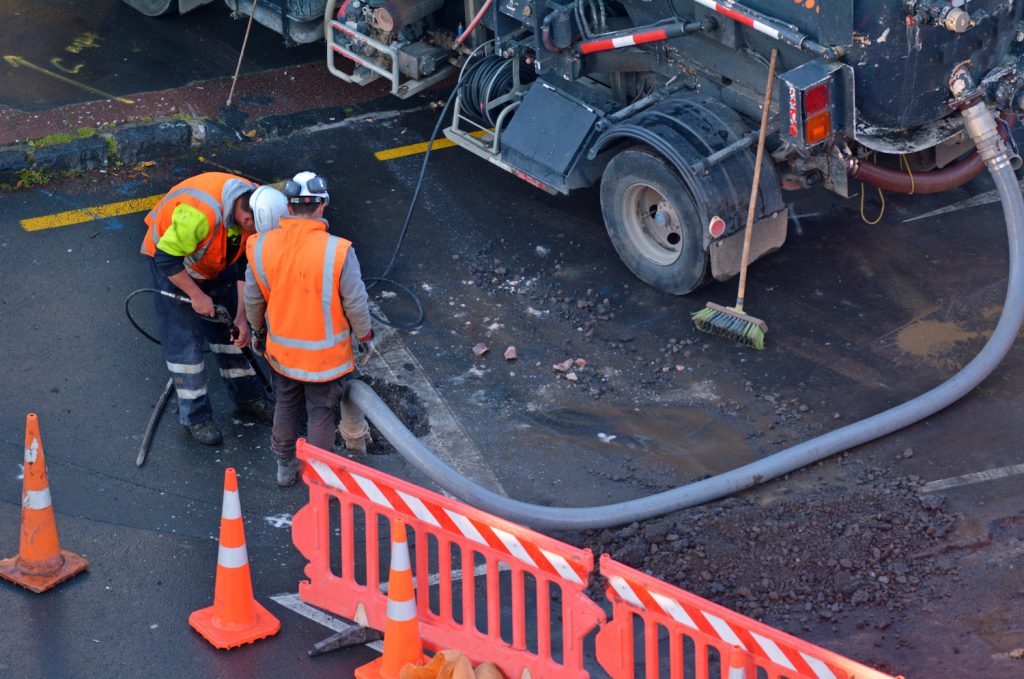 Planning work around delicate underground utilities? Or need help locating sensitive electrical wires and underground infrastructure? Our air vacuum excavation is the right choice. The method involves pressurised air flow and tight suction systems that leaves no muddy mess behind. Air vacuum excavation is perfect for minor repairs or modifications to underground CCTV lines and electrical infrastructure.
Want to hire professionals for hydro excavation services in South East Suburbs Melbourne? Give us a call today!
What Are the Benefits of Hydro Excavation Services in South East Suburbs Melbourne?
Why do locals count on our hydro excavation in South East Suburbs Melbourne? It is environmentally friendly, cost-effective, and leaves less mess behind. Our company has been providing hydro excavation services in South East Suburbs of Melbourne, including Chadstone, for years. Here is why non-destructive digging with our hydro excavation services beats traditional methods: 
The machinery we use is state-of-the-art. It offers accurate underground inspection, utility detection, and trenching. Our team performs all assessments before the start of a project to ensure everyone's safety. Once the process begins, our precise digging equipment and pressurised water systems work within a short frame to fulfil your requirements. 
Hydro excavation in Chadstone and surrounding suburbs is all about using modern machinery. Our team has its hands on the best equipment in the industry to provide safe and reliable underground drilling, piling, potholing, and tunnelling with fewer workers on site. Fewer workers on site, less mess and better communication!
Reliable and Cost-Effective
You don't pay for as many workers to complete the job as with traditional digging and piling methods. We use cutting-edge tech and advanced digging machinery which gets the job done quicker than you think. So, you don't have to pay us for long hours of work when we can get it done within a few!
Contact our team to get a FREE quote for hydro excavation services in South East Suburbs Melbourne!
Urgently Need Hydro Excavation in South East Suburbs Melbourne? Hire Us!
Why hire us? We answer that question by informing you about our full-service hydro excavation team of certified and fully trained professionals. We rely on experienced individuals to undertake these tasks and trust your safety in their hands only after we are confident in their ability and skills. We hire veterans to give you peace of mind.
Trained and Licensed Professionals
Our company comprises a team of hydro excavation and industrial vacuuming vets. The professionals have a good idea of their responsibilities and are always up to the task with the latest industrial machinery and digging methods.
Cost-Effective Service with Free Quotations
Start your hydro excavation project with us because we provide a free assessment and price quotation before starting. We talk to you and discuss your needs to offer the best solution to your needs.
Transparent Pricing and Customer Service
Want an update on the ongoing hydro excavation project in your neighbourhood or surrounding suburb in Melbourne? Give us a call and we will let you know! We believe in transparency and honest quotations for all customers.
Call us today to get a FREE quote for your hydro excavation needs across South East Suburbs Melbourne!